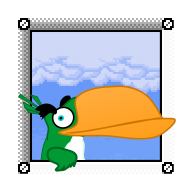 Tarkan809
Dragonlover, Spike Fan
The idea that just can't get out of my head are:
1. MLP G1 in a style of Earthbound and make it into a romhack. (sometimes on hiatus).
2. Twilight's Kernorang in a style of Garfield Gameboy'd.
3. LumpyTale AU (An LumpyTouch Undertale AU).
4. G1 fangames.
5. Earthbound romhacks
6. Probably some fangames that I want to make.
7. MetalBonzi (A Vinesauce Joel fan-game that you play as BonziBuddy and destroy Max's minions and save Joel.)
8. MLP Dragons fangame
9. SMW Romhacks
10. I'm pretty sure you know this one (If you're a Sofia the first and MLP fan):
11. MegaPony 2
and… that's about it.
the rest is classified. So yeah…